Veterinary Referrals for Feline Hyperthyroidism Treatment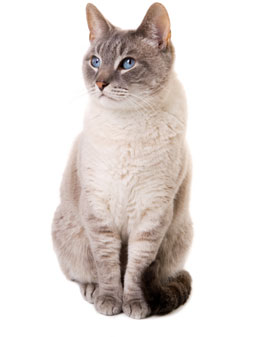 Please call Thyro-Cat at 866-467-8228 for information and / or to setup a treatment date for your client's cat.
If you are referring a patient to Thyro-Cat for I-131 therapy, our affiliated hospitals do not accept these cats as regular patients.
Thyro-Cat respects the unique relationship that exists between primary veterinarian and referral center.
At Thyro-Cat, our singular purpose is to provide safe and effective I-131 therapy to your patients.
Documents
Click here for our List of Pre-Testing Requirements
Please fill out our Pre Admission Form
Please complete our Medical History Form
See our availability for Scheduling Your Pet For I-131 Therapy
Fax number: (631)467-3946.
Email: thyrocat@thyrocat.com.